DAY 0 -Friday or Thursday - The day you fly out - You lose a calendar day flying into this timezone
remember you are crossing the Date line, so you will have lost a day. But also, If you are arriving early let me know and I'll set up your
DAY 1 - Saturday - Arrival date
You will get in late.Check the flight recommendations below. You can optionally arrive on Saturday morning too.
We will check out the white temple and get some great food.
DAY 2, 3 & 4 - Sun - Tue
Trekking the easy way - elephant ride, gorgeous river excursion, excursion into Laos and Burma, gorgeous waterfalls, amazing temples, caves and incredible views as we visit a rural village of the long-neck people

1-night stay at a local Karen village in a traditional hut, 1-night stay near Burma,

We drive back to Chang Mai After our elephant experience and waterfalls hike
DAY 4 - Tue,
We will check out a long neck village on our way to Chang Mai
During this Evening we will be having a 1-on-1 Monk Chat for those that want to and then checking out the first day of Loy Krathong lantern festival, enjoying some great food and
DAY 5 Wed - Lantern Festival
Thai Coo

king class in the morning, monk chat, shopping for lanterns

Get your cameras ready for an amazing time
DAY 6 & 7 -
We will be exploring Pai, the famous backpacker chill adventure town of the North, there is so much to do in Pai, we will just let you read about it here

We will be getting our Thanksgiving dinner in Pai... and what is better than Pie for thanksgiving!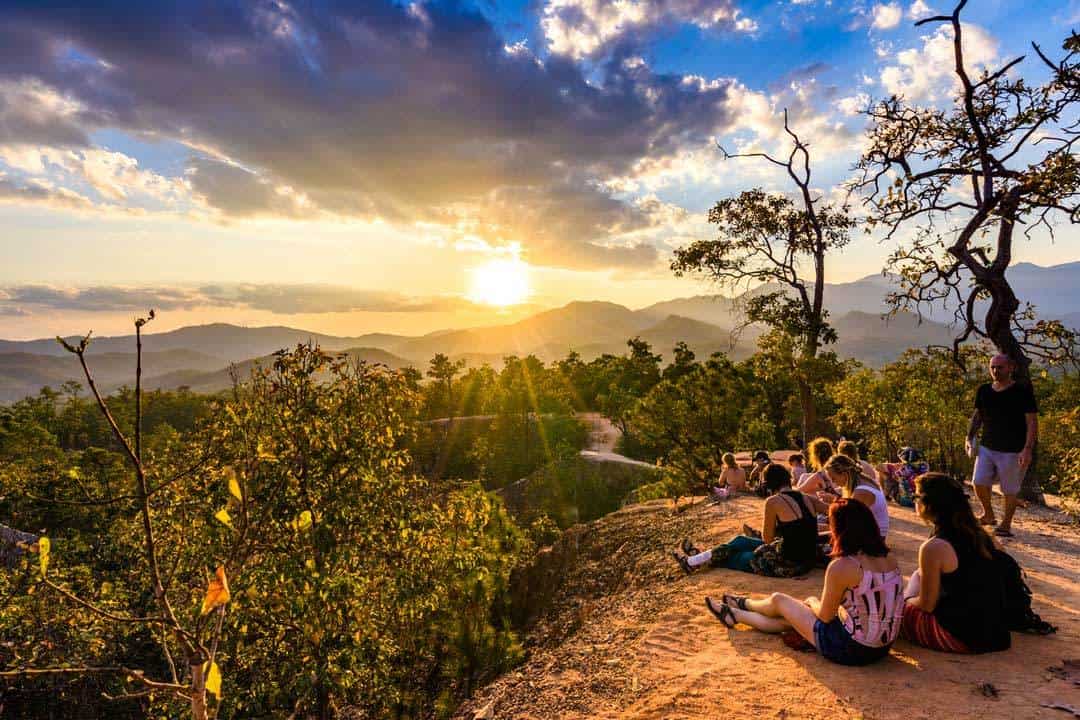 DAY 8 - Saturday
Head back to Chiang Mai, Fly to Bangkok for week 2 or to fly home
---
Trip Specifics